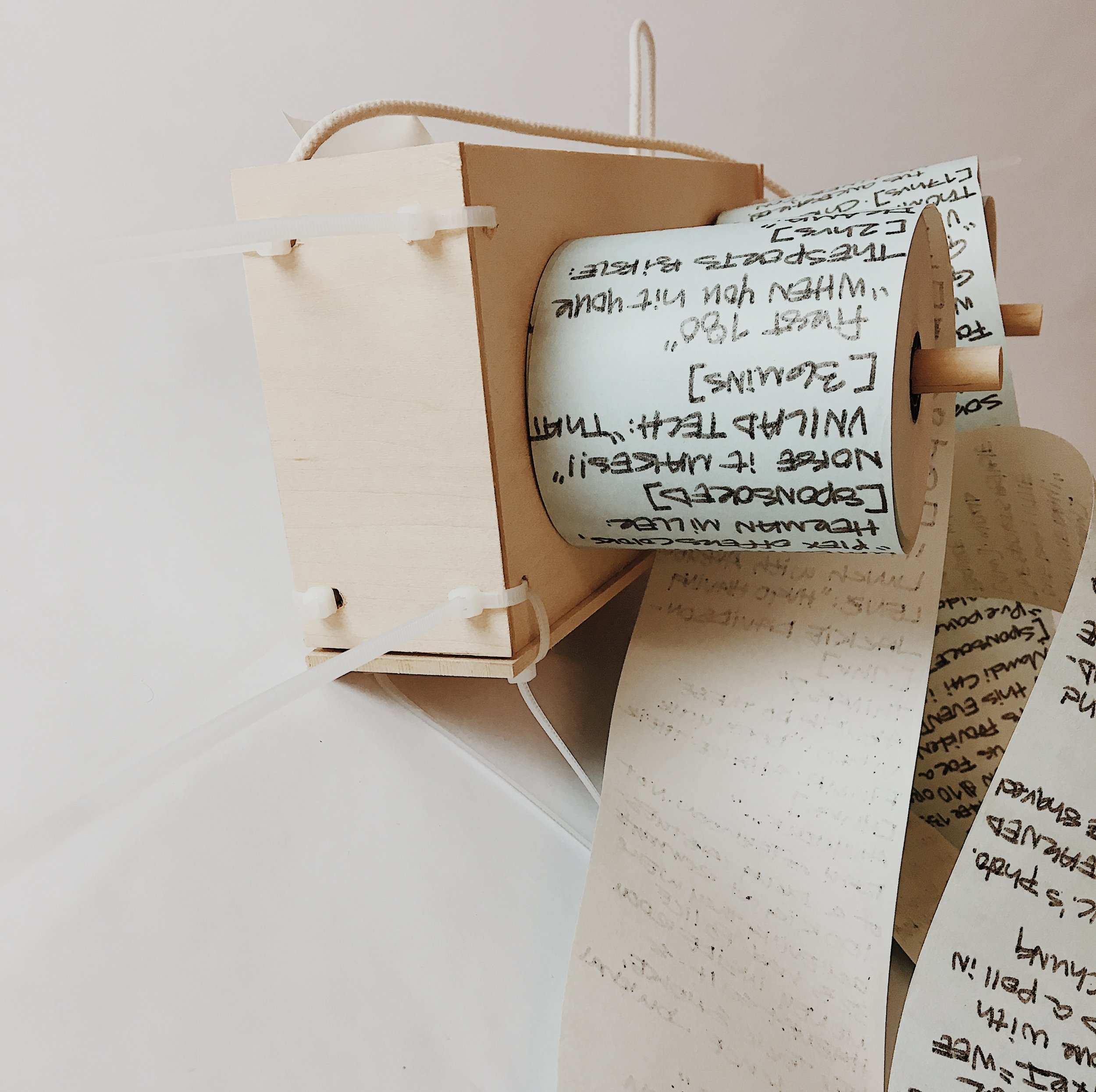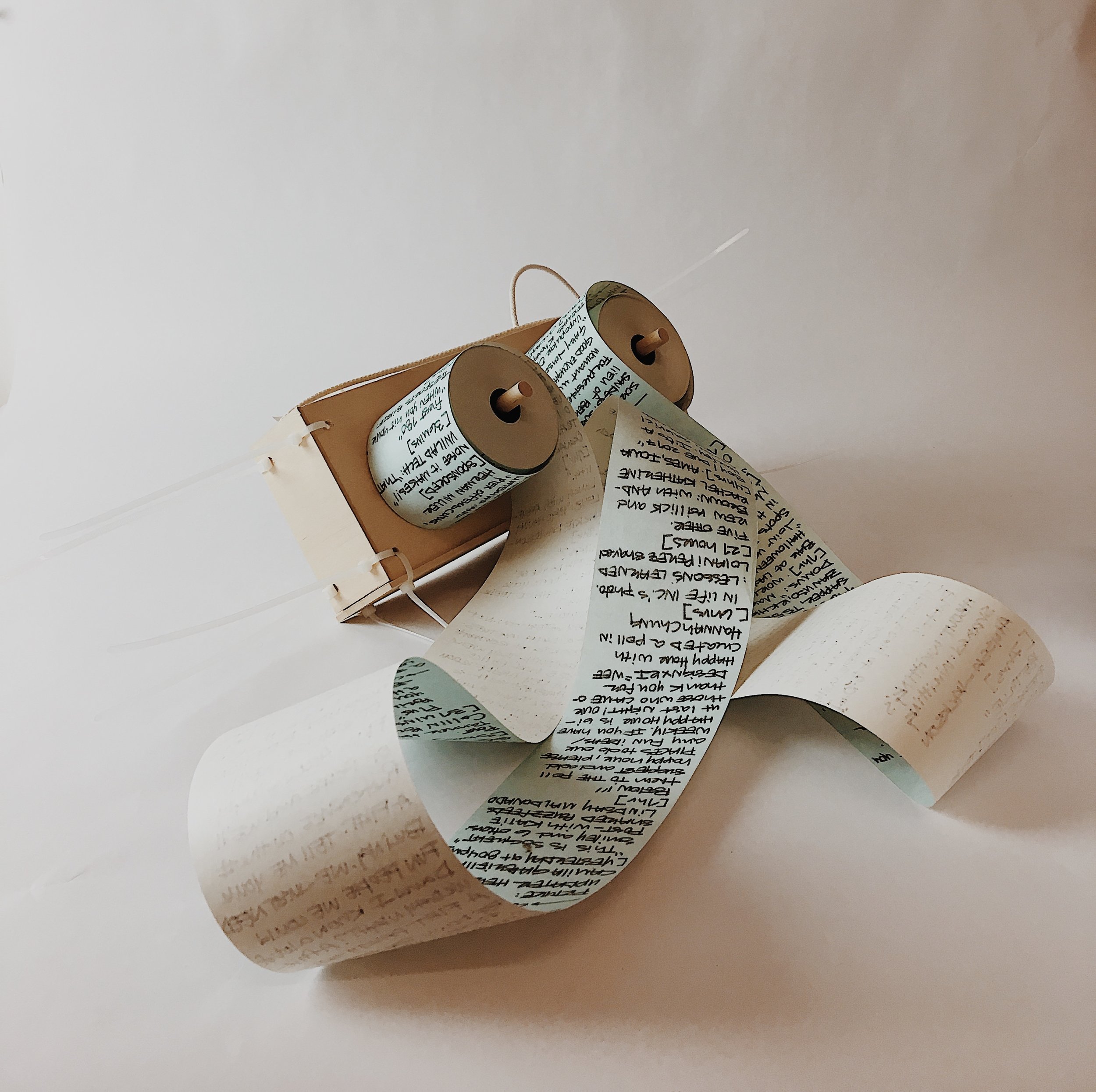 PROBLEM FINDING WITH NAIVETE
c.2016

Naivete is a multi-directional experimental project. It began with the selection of three words: Social, Media, and Body. The following works represent three directions of exploration.

1. The embodiment of Social Media

2. The body of Social Media

3. Beyond the body | Shelter

The first takes the shape of objects which represent the actions which occur within social media such as, commenting, listening and recording. The second takes a look at a minute of scrolling in social media and the information that can be gathered in this short time span. The physical body leads to the embodiment of one's own personal history within social media, in the form of paper. The third, shelter, studies how to protect one's body in outside of social media.